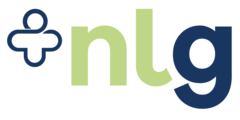 About NLG Health
NL Group supplies specialist healthcare recruitment and staffing solutions to the NHS and private healthcare providers in Yorkshire, building a far reaching reputation for being a skilled, cost effective and reliable healthcare recruiter.
Since our humble beginnings NL Group Healthcare has become one of the most respected specialist nursing and healthcare recruitment agencies in Yorkshire, Lincolnshire and North of England, dedicated to understanding our client's particular needs and surpassing their expectations.
Offering a tailored service of only the highest quality to the clients we serve and the workforce we manage, promoting only competitive rates whilst upholding our commitment to excellent levels of service, carefully selected, qualified candidates for each nursing and healthcare vacancy we fill.
Choose the role you're interested in below and apply online: