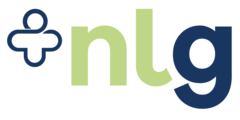 Recruitment Consultant - Healthcare
Description
NLG Health are looking to expand our recruitment team and have a vacancy for a new full-time Recruitment Consultant (1 year initial contract, extendable based on performance)to source, recruit and place Nurses, Doctors, Allied health Professionals and Healthcare Assistants with our NHS and Private Healthcare clients.
Having been a successful nursing agency for over 2 decades working with all the major national frameworks we have exciting opportunities ahead for a motivated individual to join our busy Hessle office.
Ideally, you will have healthcare recruitment experience, or other relevant recruitment experience and thrive in 'sales office' environment. A fast-track career opportunity that offers a clear promotion pathway focused targets a fantastic working environment and the opportunity to develop and nurture your career path.
We are looking for an experienced Recruitment Consultant, who has the desire to push boundaries in adding to an existing and highly successful temporary contract recruitment desk.
You will speak to candidates daily, building rapport and trust, placing candidates into both local and national locations. You will create recruitment strategies, maintaining and developing your candidate pool with new talent, working with our in-house compliance team. With constant drive and the passion for being successful, you will earn uncapped commission in a challenging yet rewarding environment. Possessing sound judgement and communication aptitude, you will also have strong ethics and a collaborative spirit.
Requirements
Experience and Responsibilities
Minimum 12 months recruitment consultant experience
Preferrable healthcare experience, but not essential
Must be an organised, driven individual who has a dedicated ambition to over achieve.
Educated to secondary education minimum, Degree desirable.
Ability to work within a fast paced working environment.
Outgoing individual who is willing to go an extra mile to achieve targets.
Confident and pleasant personality with sound judgement.
The ability to work to targets, acheiving them and exceeding them.
The ability to 'think outside the box' to be able to fill hard to fill requirements.
The ability to work on your own initiative and as part of a team.
Sales motivated, the desire to be sucessful.
Good geographic knowledge.
Key Behaviours and Style Indicators:
Motivated
Hard working
Goal Driven
Flexible
Team player
Ability to multitask
Key Performance Expectations:
Achievement of personal targets and objectives (attract candidates)
Maximum number of candidates put forward for jobs (increase hours)
Manage candidates expectations (protect the company margin)
Minimal customer concerns (retain candidates)
Key Contacts:
Candidates (Doctors, Nurses, Allied Health Professionals and Healthcare Assistants)
Clients (NHS and Private Healthcare Organisations)
Compliance Team
Administration
Experience, Qualifications & Knowledge:
PC literate
Experience in a previous sales driven role preferred
Understanding of the Healthcare market preferred
Benefits
Excellent salary dependent on experience OTE £30,000 pa
Uncapped commission scheme
Fantastic company benefits including group pension, subsidised gym membership and private healthcare scheme provided
Professional career guidance in recruitment leading to a diploma in recruitment practice available
Ongoing training and development
Modern and fun working environment with free parking
As much fresh ground coffee as you can drink! (we also have tea and hot chocolate too).
If you're interested in this opportunity then we'd love to hear from you, apply today