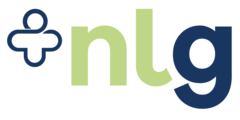 Description
Due to our rapid and exciting growth we are looking for 2 Band 7 locum pharmacists to work in North Yorkshire region for a 4 to 6 month period starting ASAP. Both candidates will be working part time in Dispensary and part time ward based. Ideally we would be looking for 30-37.5 hours a week Monday to Friday 0845-1715 with an hour for lunch.

Please note we require 1 year post registration experience within a hospital setting.
Duties include:
Ensure the Patient Record is completed in a timely and accurate way.
Organise own time and be responsible for appropriate delegation of staff and duties.
Maintain effective channels of communication at all times.
Comply with policies/procedures and in particular, issues relating to Health and Safety, COSSH, Incidents Reporting and the Data Protection Act.
Report all accidents and untoward incidents to senior staff and complete electronic reporting system.
Deliver patient care in accordance with recognised standards of research-based clinical practice.
By precept and example, to ensure that the rights, dignity and confidentiality of the patient are protected at all times.
Undertake any other duties that may reasonably be required..
Work within a flexible working roster, designed to achieve the most effective use of staff for the patient's requirements.
Participate in the on call rota to provide a telephone helpline.
NLG is an employment agency/employment business (as defined by the Conduct of Employment Agencies and Employment Businesses Regulations 2003) and is acting on behalf of its client about this vacancy.
Requirements
To work as a Pharmacist in the NHS, you must have/be:
Active/Current registration with the GPhC
Previous experience of final check and release of aseptic items.
Oncology experience desirable
Minimum of 12 months current clinical experience
Excellent communication skills
The ability to adapt to different hospital or clinic environments
Flexible and reliable
Have the relevant qualifications needed for the job
You will also be caring, compassionate and have a commitment to helping people.
Benefits
Excellent pay rates: (depending on sector, shift, and grade)
We also offer:
An app to update availability, Pickup shifts, and access your upcoming shifts
Clinical and operations support 24/7
Free mandatory training courses
Frequent weekly payroll service
Fast-track registration
"Refer a Friend" scheme where you can earn cash rewards for referring your colleagues/friends
"Equality of opportunity is our policy, irrespective of age, disability, gender, race and ethnicity, religion or belief and sexual orientation"

NLG Health is a leading UK healthcare agency.

We place health and social care professionals in NHS trusts and private sector organisations across the UK. With thousands of shifts being completed on a weekly basis.
For more information about working with NLG in this role (or any other), please contact us now and we'll get back to you. And if this isn't the right job or it's not the right location for you, please do get in touch with us anyway as we have many other opportunities across the region.