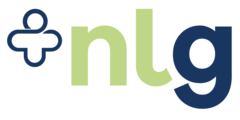 Specialist Physiotherapist in Medical/Surgical (Band 6)
Description
Due to an overwhelming demand from our clients, NLG are currently seeking to attract an experienced HCPC Registered Specialist Physiotherapist in Medical/Surgical ( Band 6)
Position available immediately.
NLG Health is a national framework approved staffing agency, we offer you the flexibility to choose the regularity of your shifts, whether you're looking to work a couple of shifts a week alongside your permanent job or looking to work full-time hours.
We also have other multiple and varied shifts covering full-time and part-time hours which include both days, night and weekend work available throughout the UK.
Duties to include:
To perform physiotherapeutic assessment of patients - to provide a provisional diagnosis, develop and deliver an individualised treatment programme.
Deliver patient care in accordance with recognised standards of research-based clinical practice.
To take responsibility for own caseload.
Understand and apply a holistic patient centered care approach.
To maintain a high standard of clinical care within own professional practice and of the team as a whole.
To ensure that the rights, dignity and confidentiality of the patient are protected at all times.
Undertake any other duties that may reasonably be required.
NLG is an employment agency/employment business (as defined by the Conduct of Employment Agencies and Employment Businesses Regulations 2003) and is acting on behalf of its client about this vacancy
Requirements
This Physiotherapist job requires you to undertake the specialist physiotherapy assessment and management of a designated group of patients within the Medical /Surgical Physiotherapy team and perform physiotherapeutic assessment of patients - to provide a provisional diagnosis, develop and deliver an individualised treatment programme.
You will be caring, compassionate and have a commitment to helping people and have the ability to work as a fully integrated member of the team.
Key Responsibilities:
To work within trust clinical guidelines and Chartered Society of Physiotherapy (CSP) and HCPC standards and to have a working knowledge of national and local standards and monitor own quality and safety of practice.
To use a range of verbal and non-verbal communication tools to communicate effectively with patients and relevant others in order to progress rehabilitation and treatment programmes.
To supervise the record keeping systems of junior, student and therapy assistants, according to professional and local standards.
You will have a recognised Physiotherapy Degree or equivalent qualification
Have an active HCPC registration
A minimum of 12 months post qualification work experience within hospitals (in the last 2 years)

Successful candidates will currently be living in the UK, have effective communication skills, excellent attendance record and ability to work under pressure.
This job is subject to the Rehabilitation of Offenders Act (Exceptions Order) 1975. As such it will be required for a submission for an Enhanced Disclosure to be made to the Disclosure and Barring Service (formerly known as CRB), to check for any previous criminal convictions that do not meet the previous offences filtering process.
Benefits
Excellent pay rates (depending on experience)

We also offer:
An app to update availability, Pickup shifts, and access your upcoming shifts
Operations support 24/7
Free mandatory training courses
Revalidation support
Frequent weekly payroll service
Fast-track registration
"Refer a Friend" scheme where you can earn cash rewards for referring your colleagues/friends
"Equality of opportunity is our policy, irrespective of age, disability, gender, race and ethnicity, religion or belief and sexual orientation"
NLG Health is a leading UK healthcare agency.
We place health and social care professionals in organisations across the UK. With thousands of shifts being completed on a weekly basis.
For more information about working with NLG in this role (or any other), please contact us now and we'll get back to you.