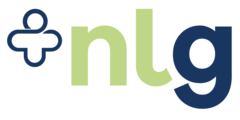 Occupational Therapist - Acute Elderly Medicine (Band 6)
Description
NLG Health is a national framework approved staffing agency, we offer you the flexibility to choose the regularity of your shifts, whether you're looking to work a couple of shifts a week alongside your permanent job or looking to work full-time hours.
Due to an overwhelming demand from our clients, NLG are currently seeking to attract an experienced HCPC Registered Occupational Therapist (Band 6)
Position is available for an immediate start with full time hours.
Occupational Therapist Duties include:
To undertake a comprehensive assessment of patients, including those with diverse or complex/multi pathology presentations.
Use advanced clinical reasoning skills and assessment techniques, to provide an accurate treatment plan and to evaluate any intervention.
To recommend the provision of disability equipment for daily living and instruct service users and carers in their use.
Commissioning services and using resources in a cost effective and efficient manner.
To assess the social care needs of individuals and their carers within a multi-disciplinary framework.
To be responsible for maintaining accurate and comprehensive patient treatment records in line with COT, HCPC and Trust standards of practice and to contribute to multidisciplinary reports.
On a daily basis to be responsible for the safe and competent use of appropriate specialist equipment, patient appliances and aids and ensure that junior staff/ assistants attain competency prior to use.
NLG is an employment agency/employment business (as defined by the Conduct of Employment Agencies and Employment Businesses Regulations 2003) and is acting on behalf of its client about this vacancy
Requirements
Diploma/BSc in Occupational Therapy or equivalent qualification
Registration with Health and Care Professions Council
A broad understanding of relevant policy, legislation drivers and their application to clinical and service area, e.g. Mental Capacity Act, Social Inclusion
Knowledge of occupational therapy models of practice, standardised assessments and their use.
Some knowledge of current best practice in OT Knowledge of assessment tools and outcome measures Ability to work single handedly with individuals and within a group.
To be responsible for maintaining accurate and comprehensive patient treatment records in line with COT, HCPC and client standards of practice and to contribute to multidisciplinary reports.
Successful candidates will currently be living in the UK, have effective communication skills, excellent attendance record and ability to work under pressure. You will have a recognised occupational therapist degree or equivalent qualification and active HCPC registration. A minimum of 12 months post qualification work experience within the NHS (in the last 2 years) and ability to provide 2 professional, clinical references.
This job is subject to the Rehabilitation of Offenders Act (Exceptions Order) 1975. As such it will be required for a submission for an Enhanced Disclosure to be made to the Disclosure and Barring Service (formerly known as CRB), to check for any previous criminal convictions that do not meet the previous offences filtering process.
Benefits
Excellent pay rates between: (depending on experience)
We also offer:
An app to update availability, Pickup shifts, and access your upcoming shifts
Operations support 24/7
Free mandatory training courses
Revalidation support
Frequent weekly payroll service
Fast-track registration
"Refer a Friend" scheme where you can earn cash rewards for referring your colleagues/friends
"Equality of opportunity is our policy, irrespective of age, disability, gender, race and ethnicity, religion or belief and sexual orientation"
NLG Health is a leading UK healthcare agency.